Billing information
Do you need to change or add billing information (for the entire Freemius account)? Fortunately, this is not a problem, you can change it yourself in your profile.
Log in to your account at https://users.freemius.com/ using the email you used to purchase the plugin.
Go to the My Profile section and fill in the required information.
The changes will also be written back to the invoices found in Orders History, but of course, the additional addition of a VAT number does not affect the VAT already charged and will not take effect until the next invoicing.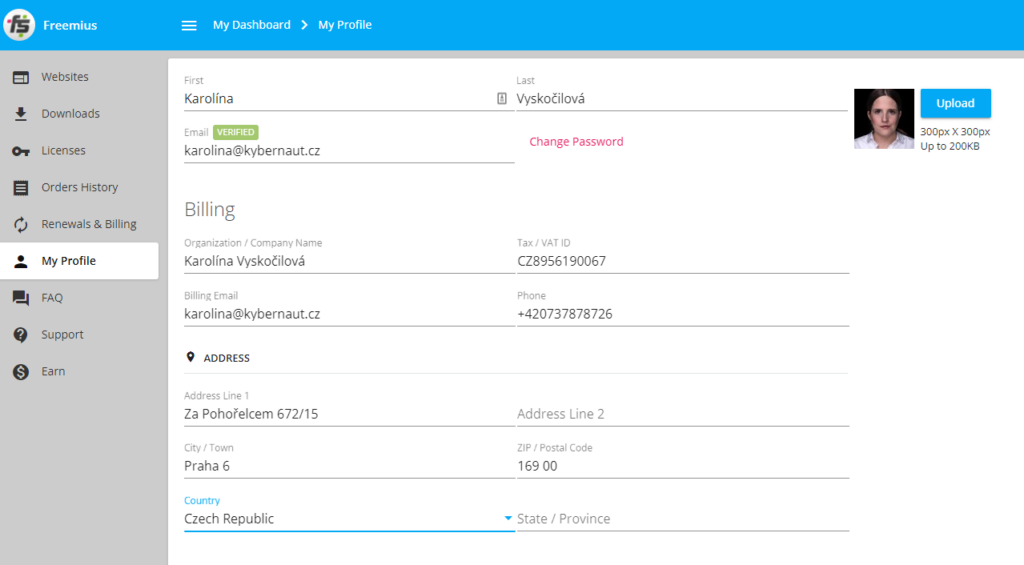 Invoices
You will receive an invoice email from Freemius (on our behalf) after each purchase or renewal of your subscription. If you have trouble finding this email, you can download all your previous invoices from your account.
You will first need to log in here using your login details. If you do not remember your password, you can follow the help and reset your password.
After successful login, go to the Orders History tab . There you can download an invoice for each of your payments by clicking on the blue invoice symbol labeled Invoice .